SDG Group Constructs Industry Value Network to Create the Second Growth Curve
Viewers : 2945
By Greater China CEO/ Alex Tsai
On December 12, 2020, at the book launch event for his first book, "The Power of Reliable Partners," Jerry Lin, the founder of SDG Group, publicly introduced the idea of establishing the "SDG Group." Building upon the nearly 40-year foundation of MEAN WELL Group, SDG Group further developed the second brand, PowerNex Group. It invested in external cooperative partners and guided them to become ESG (Environmental, Social, and Governance) enterprises. As part of the MEAN WELL Group's distribution network, SDG Group engages in the trade of upstream and downstream industrial products through import and export, integrating resources to obtain the best cost-effective goods. This is achieved through global channels and subsidiary sales.

On the other hand, the SHARE WELL Group focuses on development in the Chinese region, where subsidiary companies support each other to generate synergy. Based in Suzhou Smart Park, SHARE WELL Group is responsible for producing and manufacturing high-value standard products, primarily for internal use within SDG Group enterprises and partners or for external sales.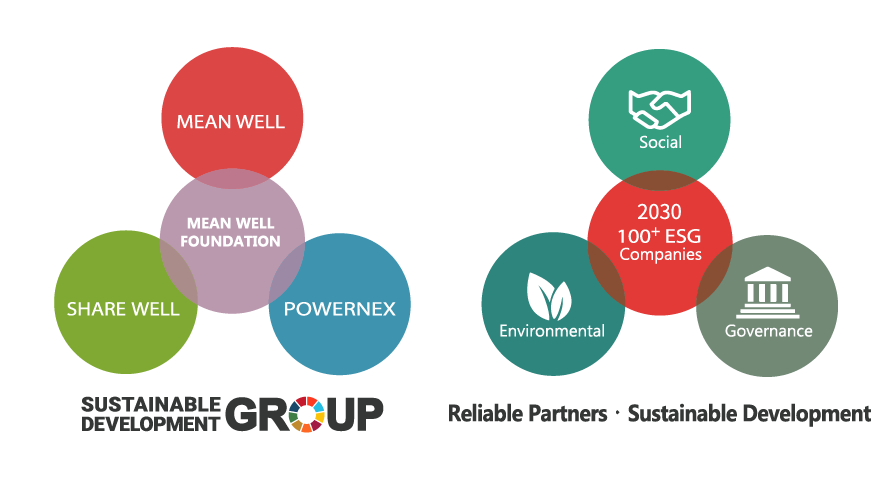 Additionally, through the concept of the "SDG Industry Value Network," the focus has shifted from solely concentrating on core businesses to seeking more comprehensive effectiveness by deeply integrating the upstream and downstream supply chains. This not only breaks the existing competitive relationships but also stimulates more flexibility, creating greater resilience and providing a broader range of services to our distributors, partners, and customers. Apart from power and peripheral products, the value network expands into the fields of power and electronic industries.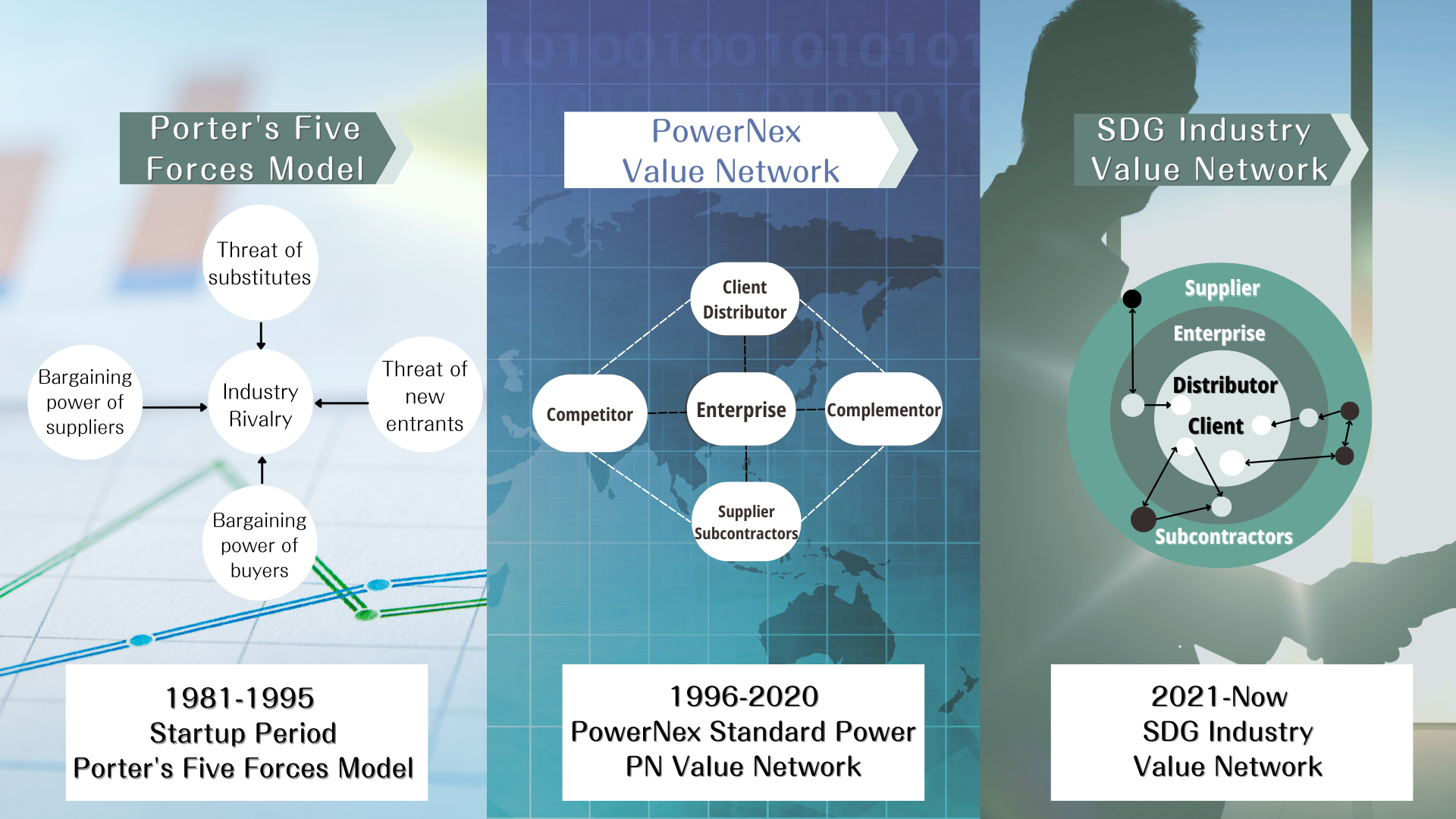 In the future, as the sales and services of PowerNex Group and SHARE WELL Group gradually take shape, combined with localized technological solutions and services, along with the localized technical services of the Value-added Center and sustainable green energy incubation projects, these five growth curves will work together with partners towards the milestones of 2 billion by 2024 and 5 billion by 2030!