Group Overview
Founded in 1982, MEAN WELL is one of few manufacturers dedicated to standard power supply in the world. It is ranked the 4th in global power supply (DC output) makers according to a report by Micro Technology Consultant released in March 2020. Differing from the first three manufacturers' ODM/OEM oriented business model, almost 99% sales turnovers by MEAN WELL comes from standard power supply products sold under the own brand name.
MEAN WELL USA is the North American sales office for MEAN WELL ENTERPRISES. Established in 1999, MEAN WELL USA is the sales and support center for our North American customers. Located in Fremont, CA, MEAN WELL USA provides customers with pre/post-sales support including product selection, engineering and technical support, training, as well as a logistics warehouse to provide immediate and just-in-time delivery. Our trained staff of sales and technical engineers work closely with direct OEM's as well as distribution partners to provide standard off-the-shelf and customized power solutions to fit most applications. Feel free to contact one of our sales representatives for more information and to experience what makes MEAN WELL, the go-to RELIABLE POWER PARTNER.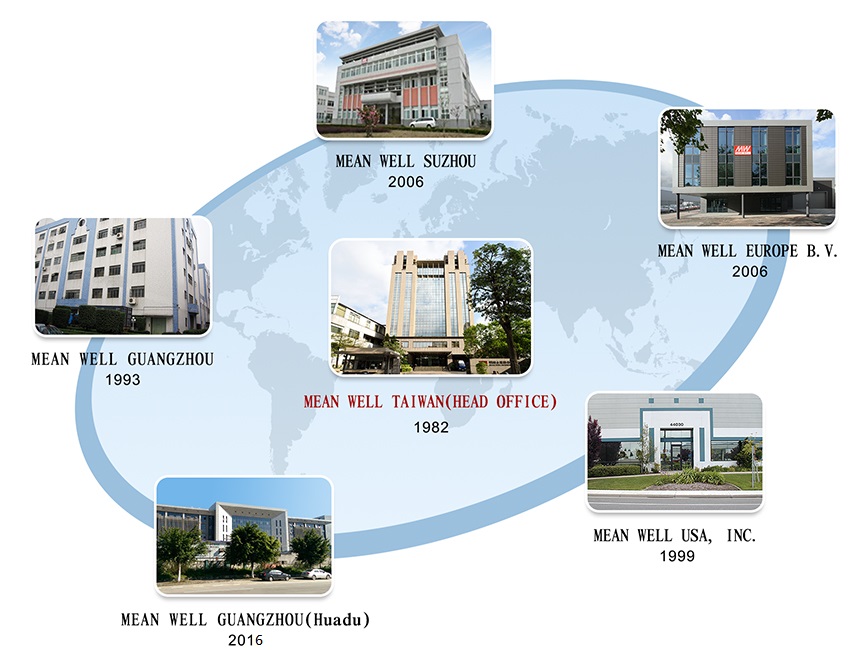 The computer system implemented as early as 1991 was designed and developed by the IT center of MEAN WELL according to its own needs. With a comprehensive ERP system integrated with distributor network, supplier network, contractors, and employees and the system met the needs of each of them. It integrates global resources and improves operation efficiency and service quality effectively.